Best Management Practices
Sustainability
Best Management Practices
Sipef's best management practices are a result of over a century of active agriculture in the tropics, the knowledge, research and development, as well as two decades of compliance to credible certification standards and an ingrained corporate culture that stimulates innovation and continual improvement. All of the Group's best management practices and sustainability compliance standards are implemented across operations and third party suppliers.
The Cibuni tea plantation, on Java, dates back to 1902. The rubber plantation of Timbang Deli, on Sumatra, was started around 1911. The oil palm estate of Perlabian, also on Sumatra, was created around 1920, and remains one of the most productive oil palm plantations in Indonesia.
The Company's practices reflect the decades of experience developed over the course of this long-standing relationship between Head Office and plantations. Such practices include: careful selection of sites and of varieties, preservation of soil fertility, maximization of yields, discerning crop protection (if possible through the anticipation of pests attacks), excellent processing, controlled and minimal environmental impact, and persistence and commitment in the search for advancements in technological progress.
Minimizing the use of agrichemicals
In comparison to the cultivation of most vegetable oils, oil palm is a perennial crop which requires less land, less agrichemicals and causes less erosion. Oil palm also has higher indexes of biodiversity within production areas than the most prevalent annual crops like soybean, rapeseed, sunflower and corn.
These advantages are a result of the natural superiority of the crop, as well as the extensive research and development that has been dedicated to achieving higher efficiencies in oil palm production. SIPEF is committed to progressing innovation that will further decrease the land area required per ton of product, and that will enable the decrease in utilization of agrichemicals per unit of land area.
The below infographic shows the resource efficiency of palm oil compared to the most common vegetable oils. Source: "New light on the sustainability of palm oil". Wageningen University & Research, 7 December 2020"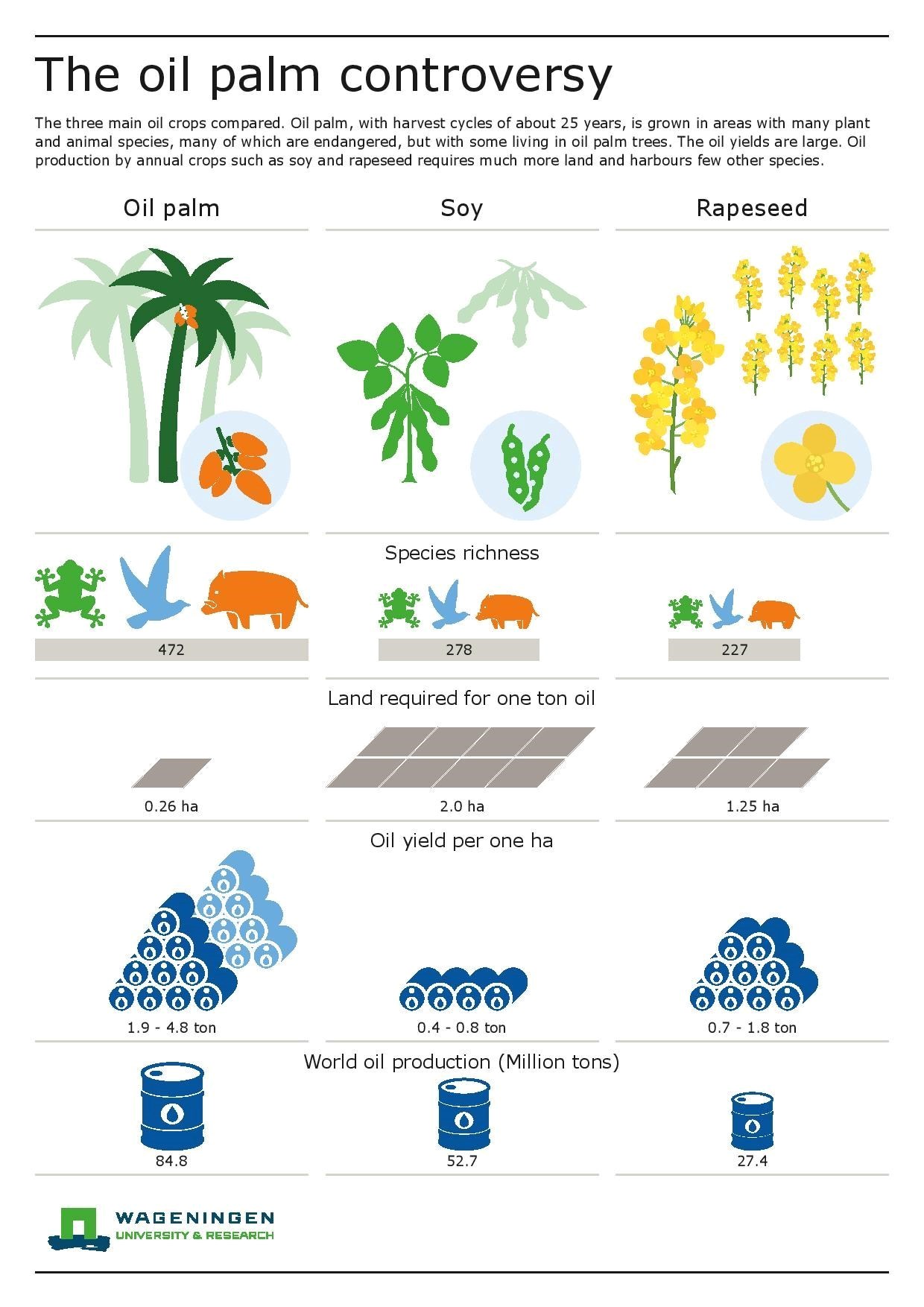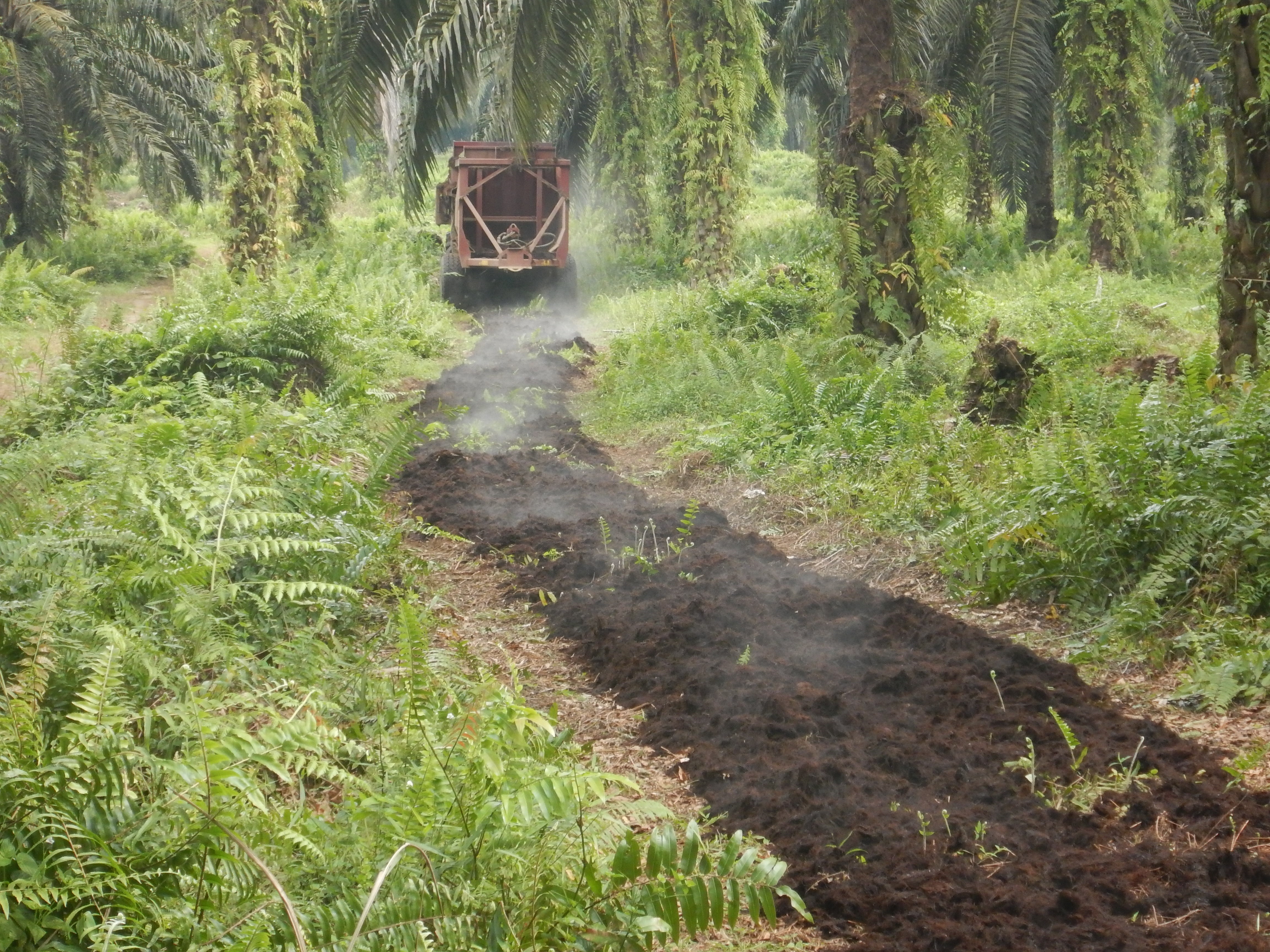 SIPEF grows mostly perennial crops. Oil palm, rubber and tea have cultivation cycles of 25 years. Bananas have a 10 years average cycle in Ivory Coast.
One of the greatest assets is soil.  Since 2014 SIPEF is committed to no new plantings on peat of any depth. For existing plantations on peat, their productive life span is maximized through water management in compliance with RSPO drainage standards.
SIPEF is committed to minimize the reliance of chemical fertilizers while maintaining an increase per hectare productivity.  This commitment applies to all third party FFB suppliers.
Soil fertility is maintained and enhanced. In oil palm estates in particular, organic matter is returned to the field as much as possible. In palm oil estates, all empty fruit bunches are applied to areas of mineral soils.  At the Bukit Maradja Palm Oil Mill, all the palm oil mill effluent and empty fruit bunches are composted at an industrial scale.  Compost nutrients here are closely monitored replacing the need for equivalent chemical fertilizer in areas where compost is applied.
Soil erosion is avoided, especially at replanting. Cover crops are systematically used to prevent unnecessary soil damage.
No burning has been allowed in the field for thirty years.
Pest management
The palm oil industry has a long history of implementing innovative solutions and biocontrol agents to manage pests and diseases. Examples include using a virus to control pests like Oryctes, or encouraging the use of natural predators such as owls to control rodents. 
SIPEF is committed to minimizing reliance on pesticides, while maintaining an increase per hectare productivity. This commitment applies to all third party FFB suppliers the Company is working with, in a variety of ways depending on the local context.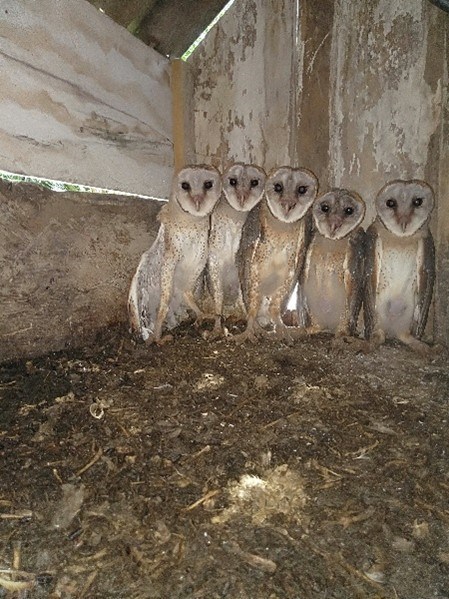 Major elements of this commitment require the following:
For oil palm: compliance to the requirements of the RSPO (2018 Standard) namely no use of paraquat, no use of chemicals listed under the Stockholm Convention and Rotterdam Convention or World Health Organisation (WHO) Class 1A and 1B pesticides.
For tea, rubber and banana: compliance to the requirements of Rainforest Alliance as per their Lists for Pesticide Management, Lists of Prohibited and Risk Mitigation Use Pesticides.
Pests are controlled through Integrated Pest Management (IPM) plans, specific to each region and crop. These plans are based on regular monitoring of the plantations, to determine when an intervention is necessary. The objective is not to eradicate pests, but to maintain them below acceptable thresholds. The first line of defense against natural pests is nature itself. IPM relies on natural predators of pests, and antagonistic plants. Chemicals are also used, in a controlled manner, and are assessed annually for their relevance.
Water usage and GHG (Greenhouse Gas)
SIPEF's factories, and specifically its palm oil mills, are constantly aiming for higher efficiency and an improved environmental footprint.
Water usage is monitored and optimized. Waste water discharge and irrigation parameters are kept within the required legal and certification standard limits.
Major improvements have been implemented in terms of greenhouse gas (GHG) emissions. Five of the nine SIPEF's mills have been equipped with methane-capture mechanisms.
The Mukomuko mill, in Sumatra, is now also producing electricity with a biogas generator. The electricity is fed to the national grid, supporting the efforts of Indonesia to extend power supply to remote areas.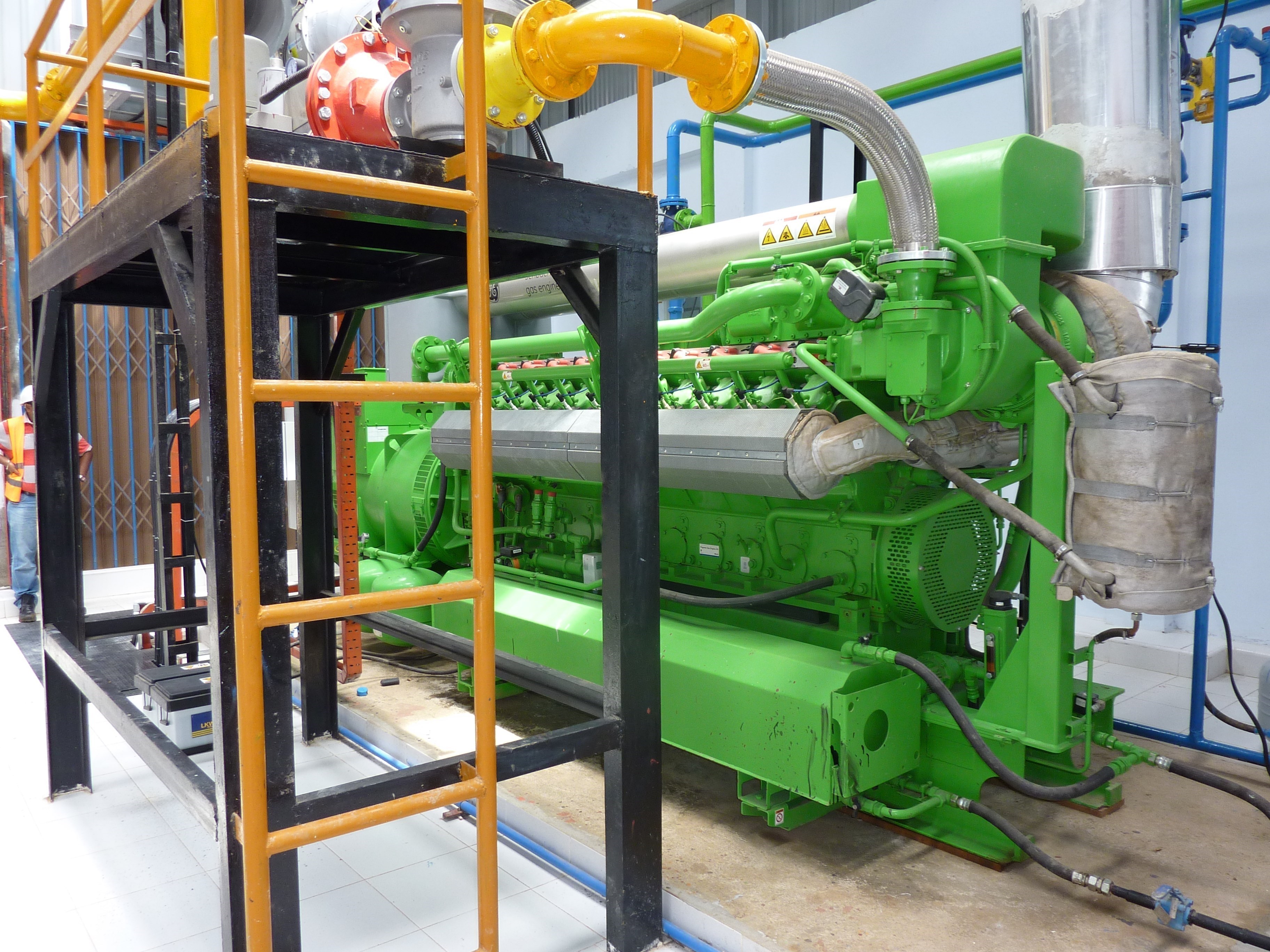 In the Bukit Maradja palm oil mill, also in Sumatra, an advanced composting plant has been recently commissioned to produce high quality compost for SIPEF's plantations. It maintains aerobic conditions throughout the process, which means that there is no production of methane when effluent from the mill is applied on the empty fruit bunches (EFB). 
More details about SIPEF's Best Management Practices and their impacts can be found in the Sustainability reports.