Sustainability
SIPEF invests in research via Verdant Bioscience Pte Ltd (VBS) to ensure it can profit from the strong growth the sector is set to experience.
Thanks to the partnership with VBS, a renowned palm oil production research centre incorporated in Singapore, the Group will be able to benefit from the development of high-yield palms.
By applying these scientific developments, SIPEF expects to raise the productivity of the oil palm plantations in the medium to long term and significantly strengthen and improve their future profitability.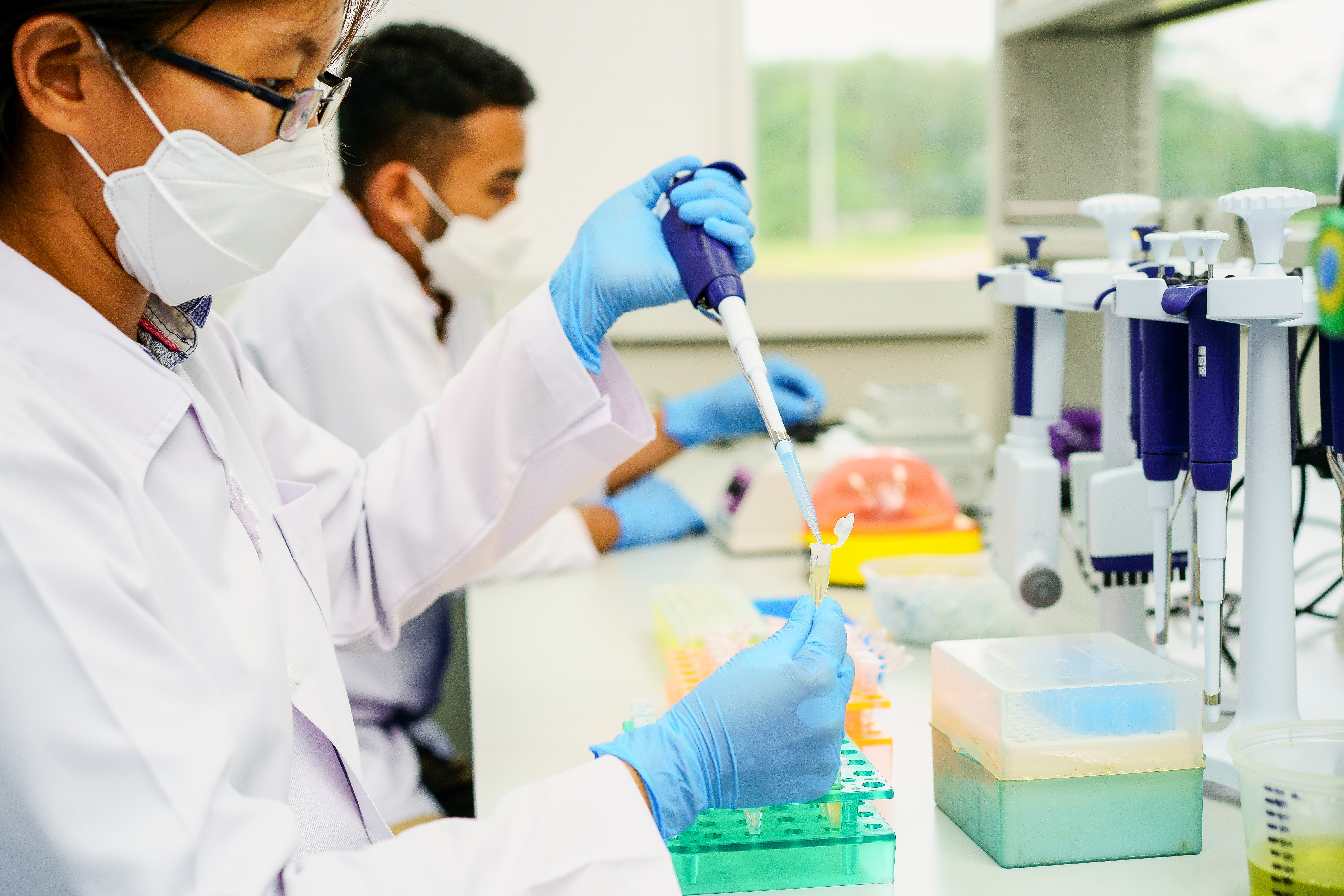 Research and development to increase yields per hectare remains very important for a sector that is under pressure to produce ever more vegetable oil, and always in a more sustainable manner, but which has little or no access to additional land.
Therefore, the Group must focus on improving the efficiency of the areas already planted. In that context, the Company's 38% participation in Verdant Bioscience Pte Ltd (VBS), a company founded in 2013, is of particular importance. To achieve this SIPEF collaborates with reliable professional partners: Ackermans & van Haaren (42%) a renowned  Belgian Investment Company; Dharma Satya Nusantara Tbk (10%), an Indonesian listed plantation company; and BioSing (10%), the VBS management.
Through VBS, SIPEF not only has access to new varieties of high-yielding oil palms, but also to the real potential to generate very meaningful sustainability benefits worldwide.
An increase in yield per unit of area is seen as the only real solution to the growing world demand for vegetable oil, without increasing the area of oil palm planted. This could eliminate the risk of further loss of rainforest and biological diversity. Such a yield increase would be unique for a crop like oil palm with its global economic importance.
VBS is one of the first Indonesian seed producers to bring semi-clonal seeds to the market, based on clones produced as female seed palms through a tissue culture process. This production of semi-cloned seeds enables VBS to produce, in
commercial quantities, selected elite crosses under the brand name Verdant Select, which have been thoroughly tested in both Papua New Guinea and Indonesia.
Besides the semi-cloned seeds, VBS is focusing a specific F1 hybrid programme.
It focuses on the development of high-yielding F1 hybrid oil palms and other supporting technologies and innovation solutions, that underpin the significant potential for yield and productivity improvement in the global palm oil sector. The seeds from a single selected F1 hybrid variety will have higher yields and be genetically uniform. This genetic uniformity within each F1 hybrid variety allows management practices (harvesting, nutrients applied and replanting time) to be further optimised from which the grower can lever great value. Despite the challenges of operating during a pandemic, the F1 hybrid programme has made good progress and candidate F1 hybrid crosses grown in the nursery were field planted in 2021. Further testing of new F1 hybrid crosses will now continue each year with female plants from different genetic backgrounds. Successes were also achieved in increasing the frequency of crosses with F1 hybrid palms from well-defined but diverse genetic backgrounds. The first-generation offspring of these homozygous parental plants (F1 hybrid crosses) have the potential to deliver greatly improved yields.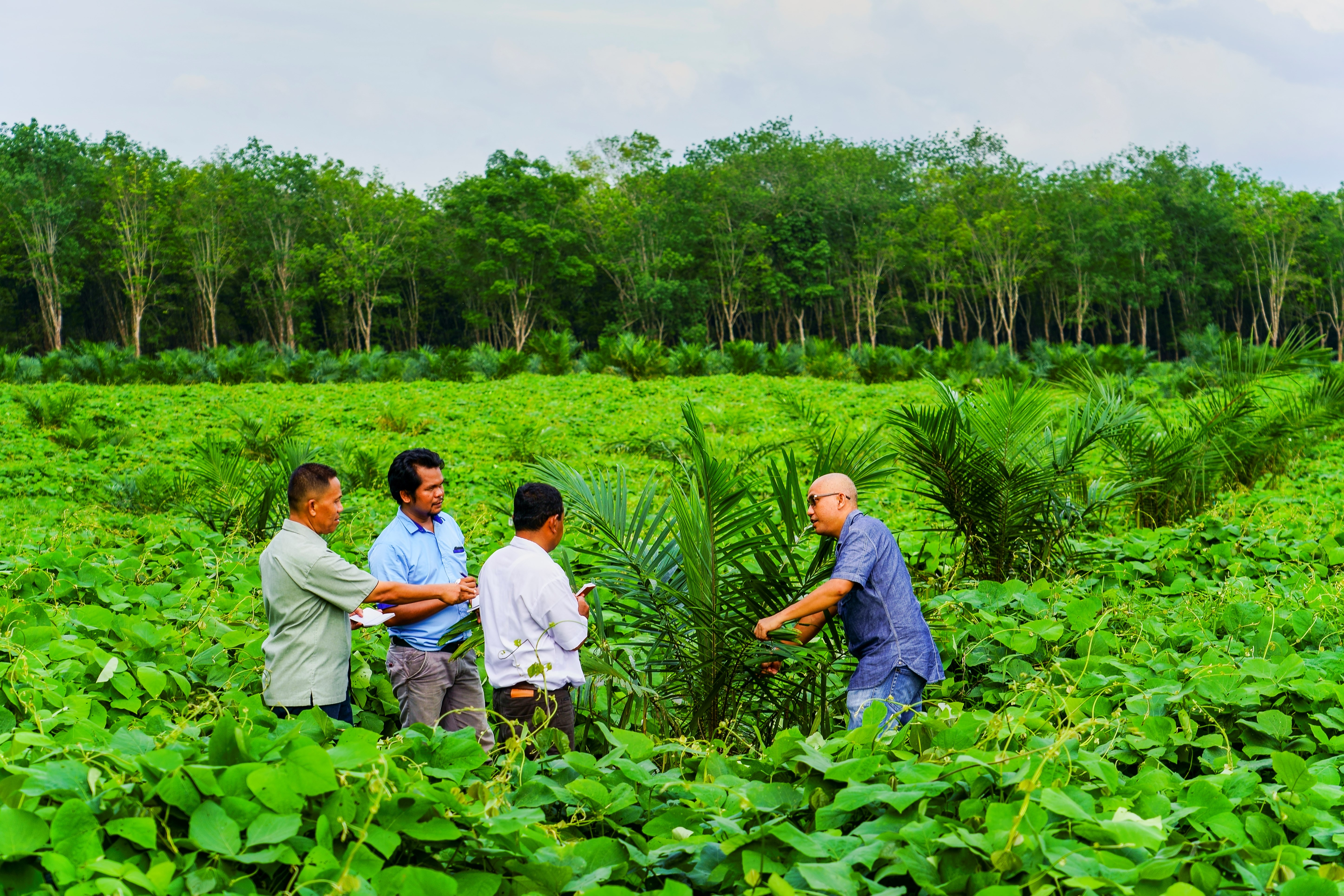 As a major shareholder of VBS, SIPEF is testing commercial varieties of candidate oil palms on its Sumatran plantations. These trials include selection not only based on higher yields, but also on important commercial secondary traits such as disease resistance, as well as selection of new commercial material for specific environmental conditions, e.g. rainfall amount and distribution, or soil fertility, microbial diversity and moisture holding capacity.