Sustainability
PT Tolan Tiga Indonesia commodities are produced in a sustainable manner by following good production practices.
PT Tolan Tiga Indonesia oil palm operations comply with the Roundtable on Sustainable Palm Oil (RSPO), the Indonesian Sustainable Palm Oil system (ISPO) and International Sustainability and Carbon Certification (ISCC). All other operations for rubber and tea are certified by the Rainforest Alliance (RA), including Food Safety Certification for the tea factory. Within the Quality Management System, all operations have already been certified by ISO 9001:2015.
All SIPEF production operations are certified by third-party bodies. Operations under development are certified when they become eligible.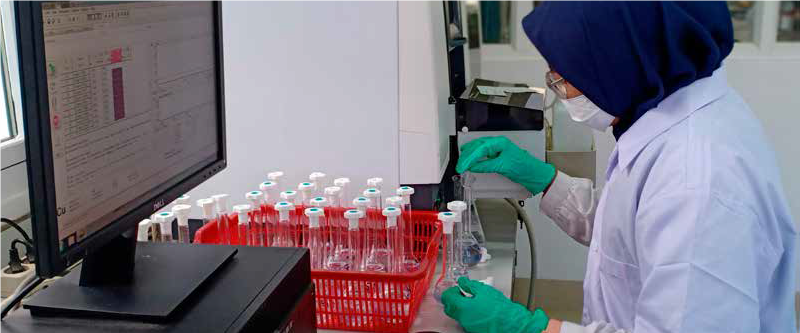 To accompany and support its growth, PT Tolan Tiga Indonesia continues to fulfil its sustainable development obligations, based on responsible practices and complete traceability, sanctioned by certifications and recognised standards: RSPO, ISPO, ISO, ISCC, the Rainforest Alliance, and the Food Safety System Certification (FSSC).
Roundtable on Sustainable Palm Oil (RSPO)
SIPEF is fully and voluntarily committed to the RSPO, and to the implementation of its principles and criteria. This demanding, global and multi-stakeholder standard is the way forward for the palm oil sector. PT Tolan Tiga Indonesia started to certify its mills in 2010. The 6 mills PT Tolan Tiga Indonesia is now running are all RSPO certified.
Indonesian Sustainable Palm Oil (ISPO)
Indonesia has introduced a national certification standard for sustainable palm oil production, the ISPO system, which is mandatory for all palm oil mills and plantations.
In 2015, PT Tolan Tiga Indonesia started with its 2 first ISPO certificates. Since 2017, the 6 mills are certified.
During 2020 PT Tolan Tiga managed to add the stand-alone palm estates PT Kerasaan, PT Toton Usaha Mandiri and PT Mukomuko Agro Sejahtera.
International Sustainability and Carbon Certification (ISCC)
The ISCC standard certifies compliance with the European Renewable Energy Directive (RED).
The ISCC standard is very strict regarding traceability and transparency, two principles which are highly valued.
International Organization for Standardization (ISO)
The ISO standards are the most recognised, global standards for good practice, applicable to all processes and commodities.
PT Tolan Tiga Indonesia is ISO 9001:2015 certified since 2018.
Rainforest Alliance 
The RA is a well-recognised certification scheme, based on the demanding Sustainable Agriculture Network (SAN) standards. SIPEF has made the decision to adopt RA certification for its rubber and tea production.
Food safety system certification (FSSC22000)
The purpose of the implementation of a food safety system in the tea plantation industry is to produce quality tea that is safe to consume, by providing food in accordance with the applicable legislation and the demands of customers/consumers.
Halal
Cibuni tea estate was HALAL certified in September 2019, which remains valid till September 2021.