History
1919: SIPEF was founded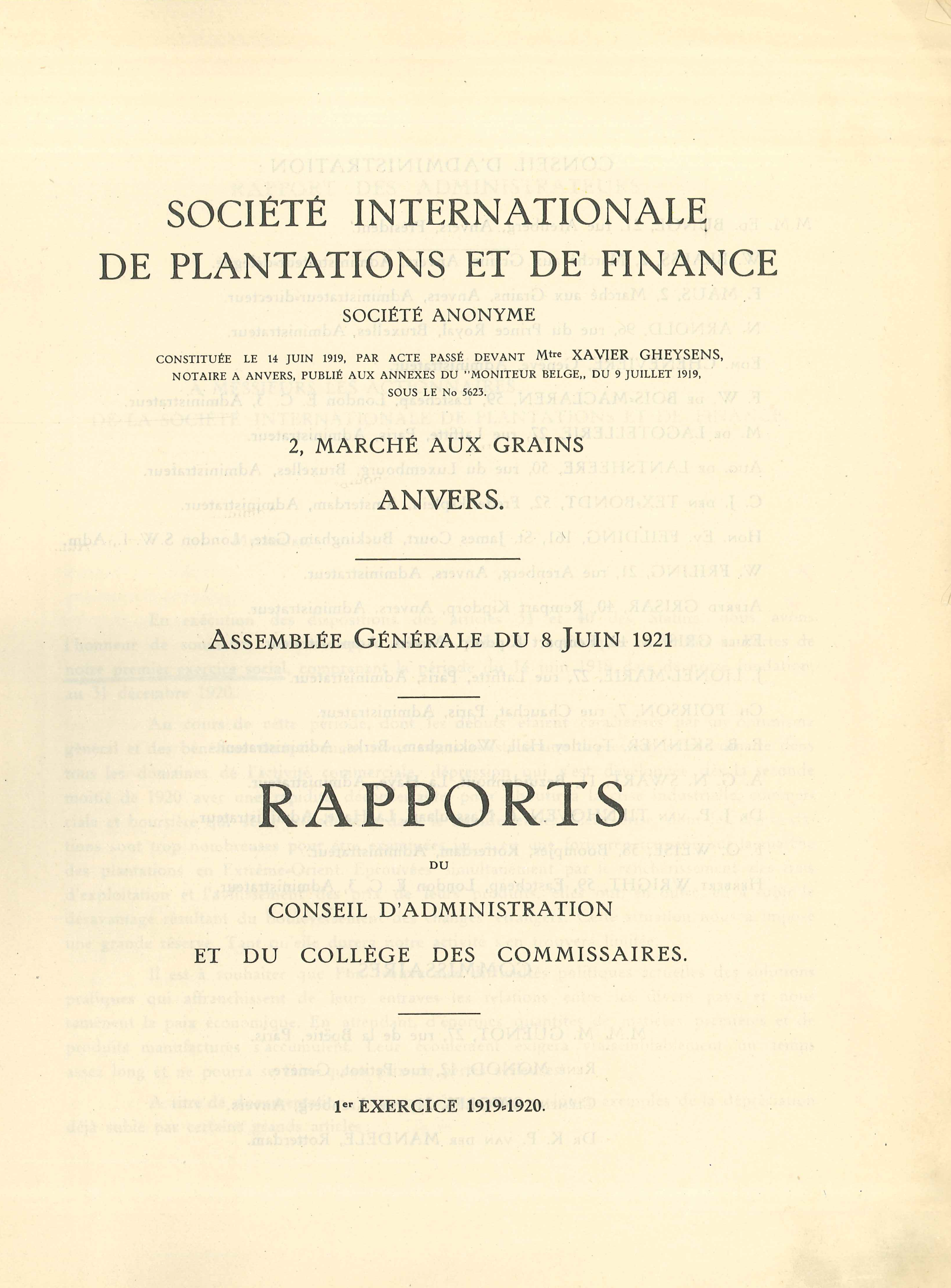 1920 - 1939: Start of the trading activities, based in Antwerp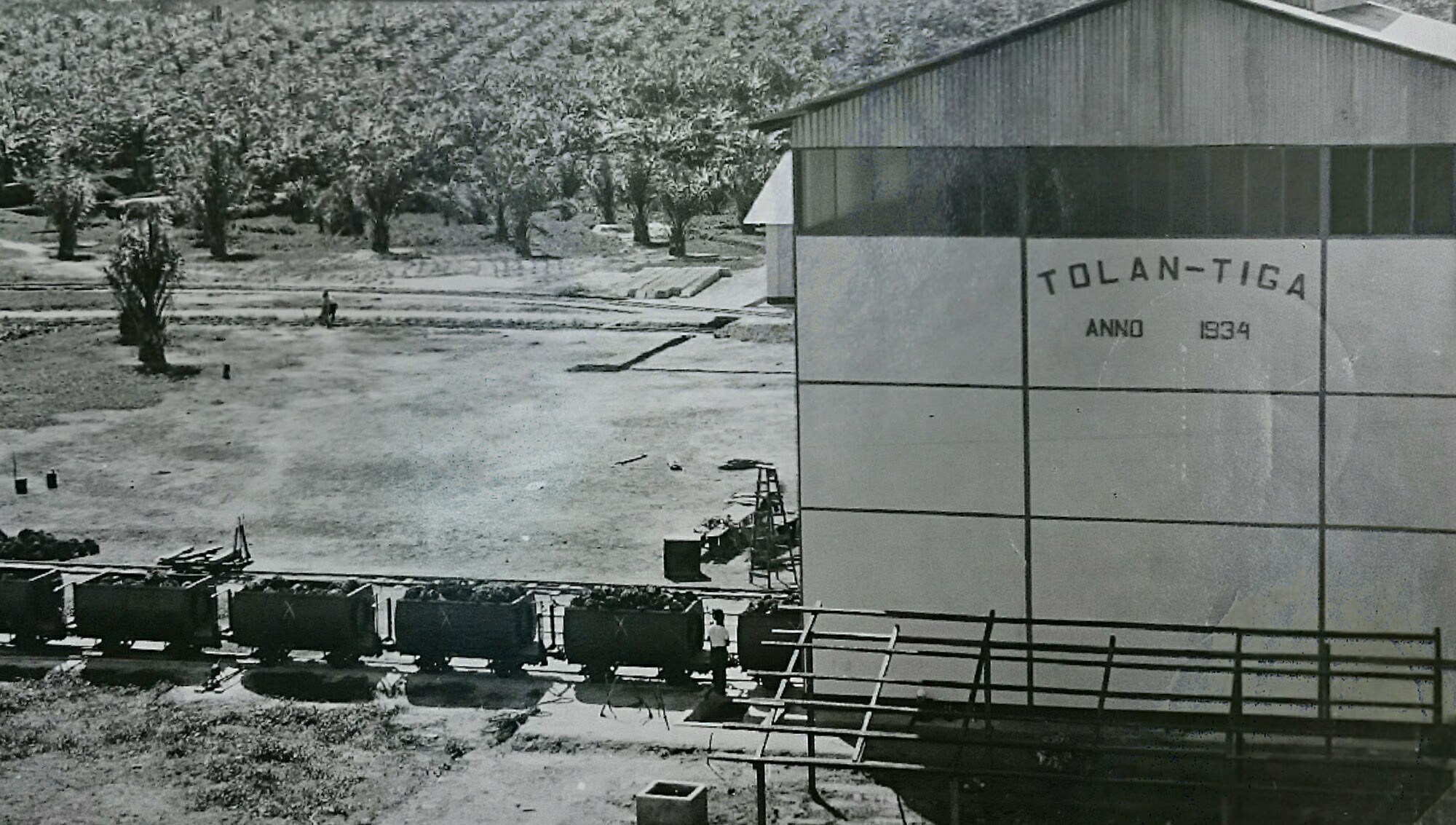 SIPEF started with two agencies in the Far East: the Straits Agency in Kuala Lumpur, Malaysia and the Sumatra Agency in Medan, Indonesia. They provided financial and technical assistance to the plantations, and were in charge of the local and/or export sales of the finished products.
In 1920, SIPEF shares were floated on various stock exchanges: Antwerp, Brussels, Geneva, Amsterdam and Rotterdam.
8th June 1921: First general assembly, considering its first accounts for the period ending on 31st December 1920.
As early as 1925, first interests were also taken in the Congo but did not last for long because of the lack of success at the time.
In the 30s, SIPEF had the control or the technical management of more than 15 production companies, such as: Federated Malay States Rubber, Telok Dalam, Tjikadoe, Tolan Satoe, Tolan Tiga, for nearly
40 000 hectares planted, mainly in rubber.
1940 - 1969: Chaotic developments after World War II (WWII)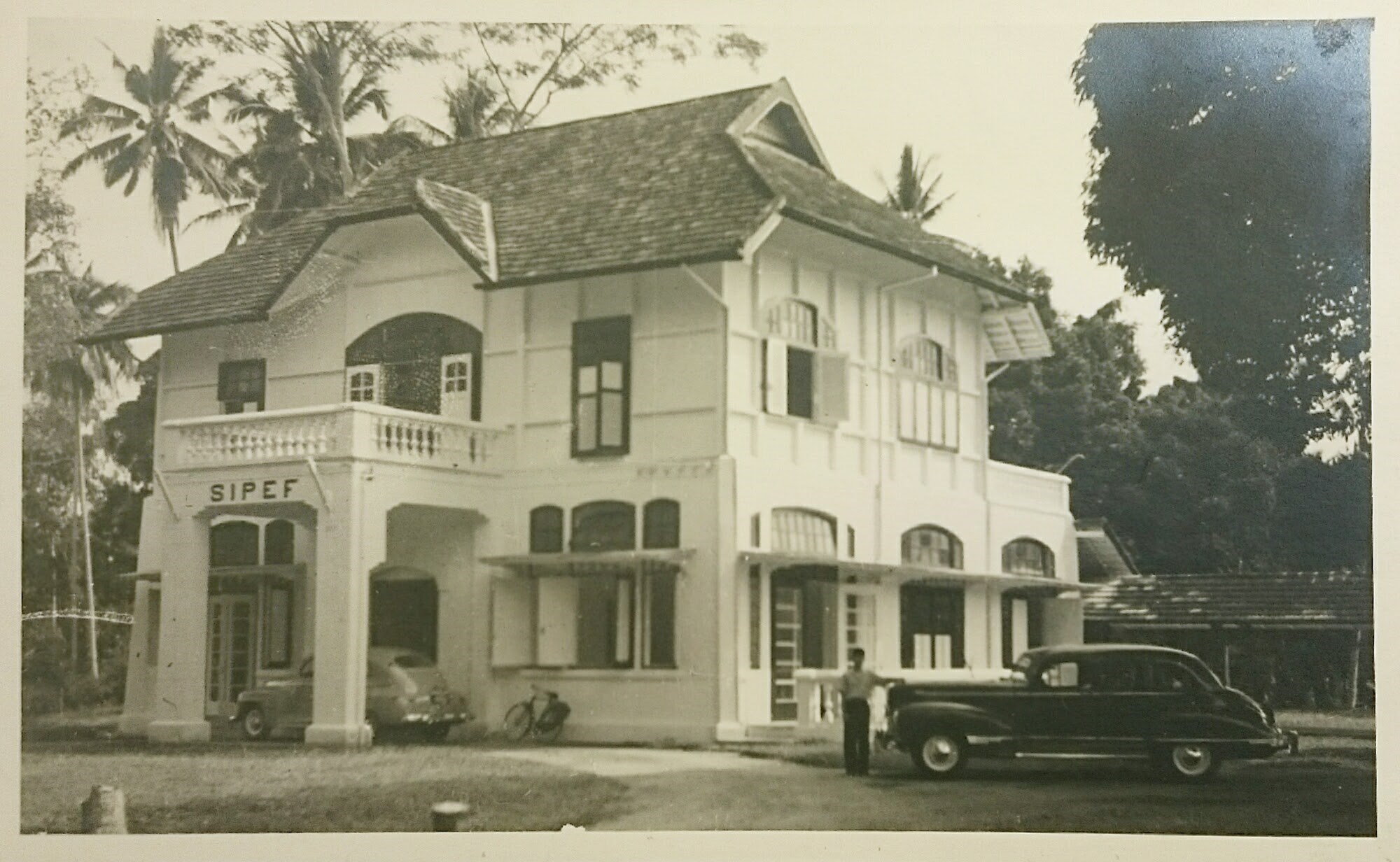 16th September 1940: Last annual general meeting before WWII.
In 1940, Indonesia and Malaysia accounted for 80% of world rubber production. It is only after Independence (eventually on 27th December 1949 for Indonesia) that these areas were gradually converted into palm oil plantations.
WWII caused a major disruption in the history of plantations. In 1942, Japan invaded the archipelago. After one unsuccessful attempt to divert production of rubber and oil to serve its interests, the Japanese army allowed the destruction of plantations for staple food production.
The war over, the Japanese military left and Soekarno and Hatta proclaimed the Independence of the Republic of Indonesia on 17th August 1945, but it took another 4 years to settle the social unrest linked with Communist and Islamic insurrections, during which the companies were greatly weakened and partly nationalised.
12th June 1946: Annual general meeting approving the accounts for the years 1940 to 1945. The Board of Directors only had news from Malaysia, but no information from Indonesia yet.
In 1957, Dutch plantations were nationalised (111 plantations out of a total of 217 foreign plantations). SIPEF's plantations were luckily protected by the Belgian flag. However, between April 1964 and May 1968, the plantations were run by the Government.
In the meantime, a few new interests were undertaken into rubber, palm oil and coffee plantations in the Congo, where unrests also appeared before and after Independence. The late 50s and 60s were the starting years of diversification, both in terms of countries and products.
1970 - 1989: Full years of diversification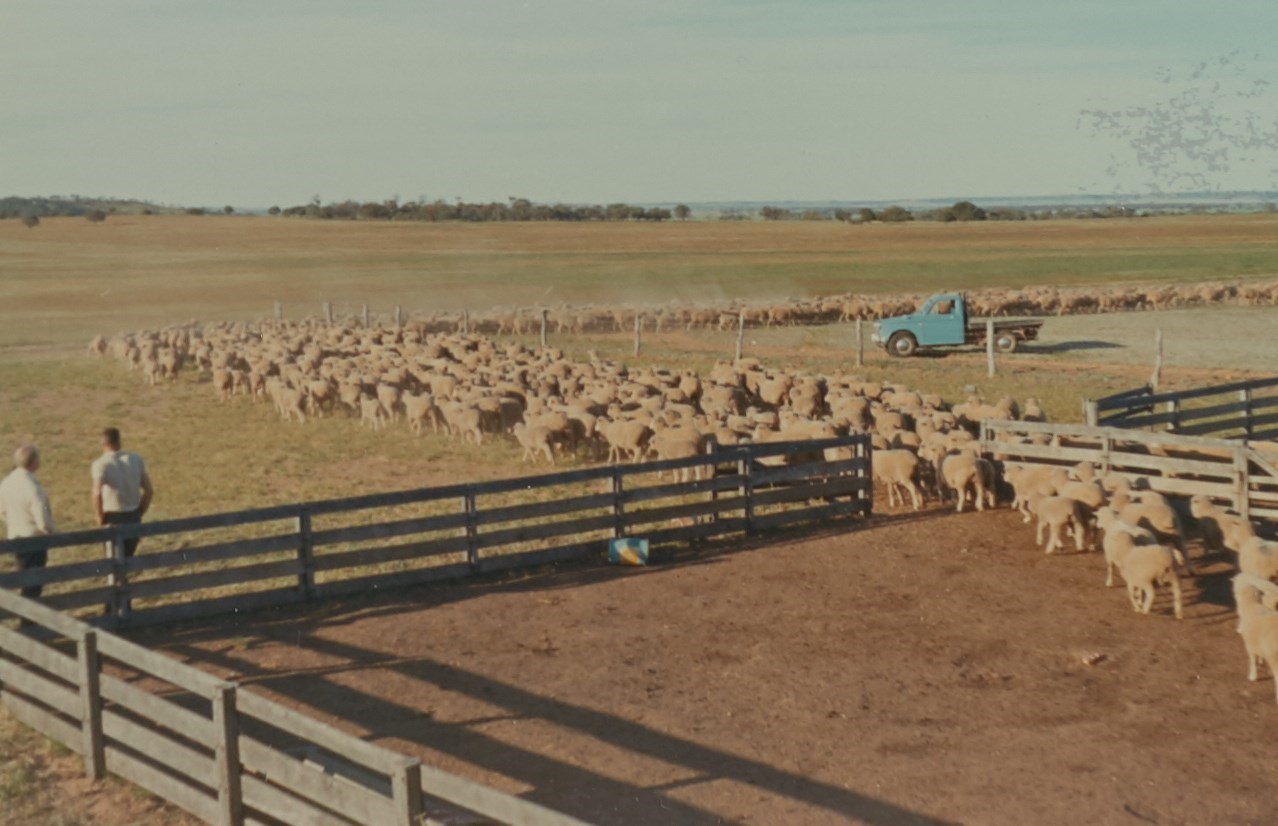 Starting in 1970, other crops, such as bananas, pineapples, ornamental plants, guava and pepper, were steadily introduced. The Group later invested in the real estate sector in Belgium and in the United States of America, as well as in cattle in Australia.
Over the years, the Company had developed into an agro-industrial group with production and export facilities spread throughout various parts of the world: Asia (Indonesia, Malaysia), Oceania (Australia, Papua New Guinea, Solomon Islands), Africa (the Congo/Zaïre, Guinea, Liberia, South Africa, Ivory Coast) and South America (Brazil, Venezuela).
Managing its own important plantations of traditional crops, such as rubber, palm oil, tea and bananas, SIPEF also committed to the trading activities of coffee, cocoa, grapes, mangoes, guava, palm heart, spices, medicinal plants and cinchona.
The traditional activities in commodities and their exportation naturally led to the acquisition of a business in the insurance sector. This activity extended to a wide range of services.
Apart from agricultural production, and to capitalise on the accumulated knowledge in the field of tropical agriculture and industry, SIPEF Engineering was launched in 1987, as a consultancy unit aiming to develop new projects together with International bodies and/or governments, by identifying financial sources and participating in the capital equity of a joint-venture. 
At the end of the 80s, SIPEF's activities represented more than
65 000 hectares in crop production, and more than 22 000 head of cattle and sheep.
1990 - 2009: Refocusing on core activities and getting first certifications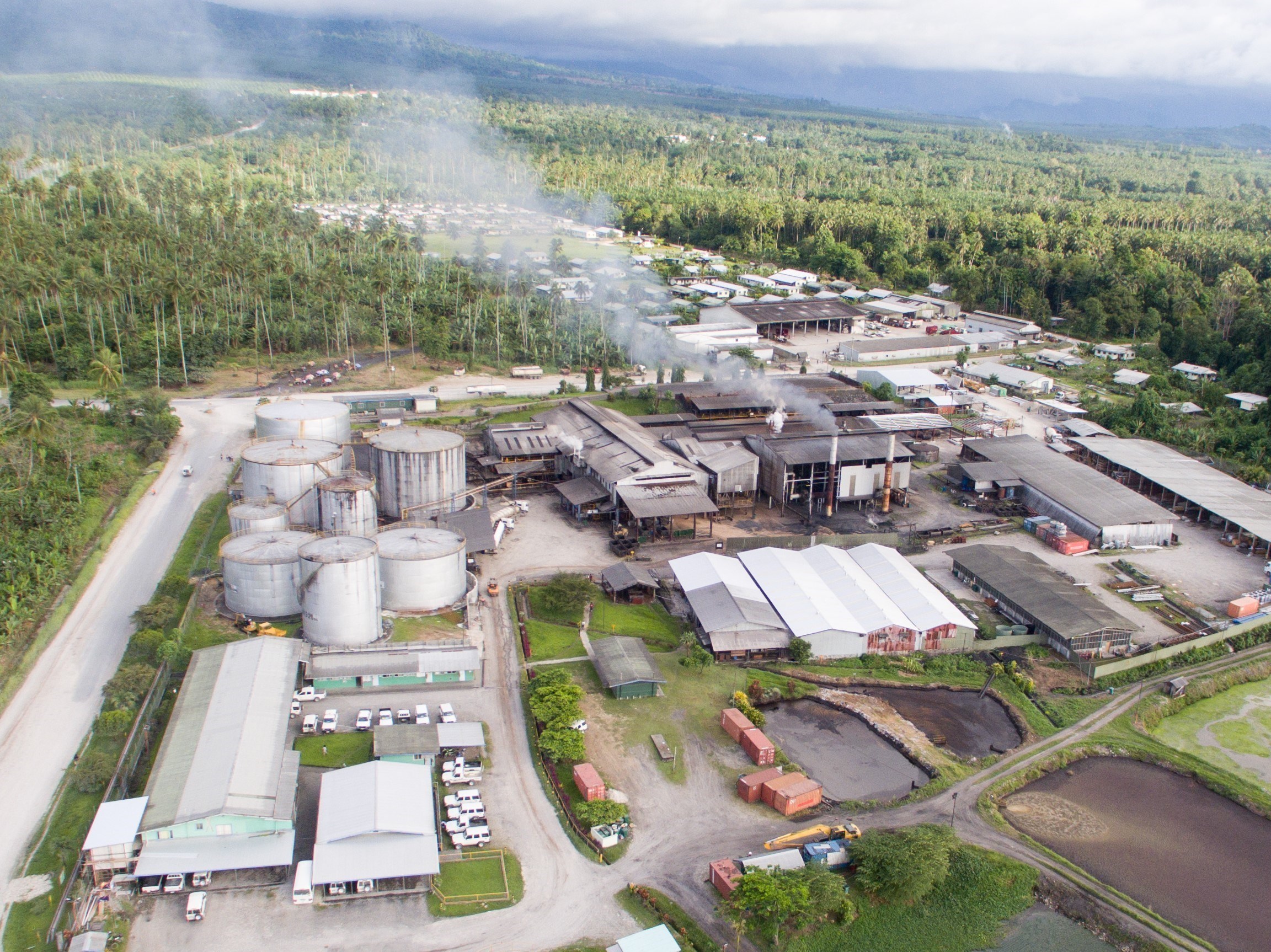 In this period, SIPEF has progressively concentrated its efforts in the agro-industrial sector solely on the sustainable production of palm oil, rubber and tea (in Indonesia and Papua New Guinea) and bananas (in Ivory Coast). The Group gradually divested activities which were not considered as core nor being part of expertise, like seasonal fruit production, cattle, real estate.
SIPEF has always been rigorous about limiting nuisance caused by its activities to a strict minimum. In this context, it constantly reduces pollution levels and respects international and national guidelines on good agricultural practices, enabling the SIPEF group to remain in line with environmental and social requirements.
SIPEF became a member of Roundtable on Sustainable Palm Oil (RSPO) in 2005, and took all necessary measures to embrace the principles and criteria (P&C) to obtain its first RSPO certificate in 2009. SIPEF was one of the first companies achieving full certification for its own plantations as well as all of its smallholders, covering all its Papua New Guinea's activities.
In the meantime, various voluntary certifications came into force in the different types of commodities.
2010 - Ongoing: Reinforcing the sustainable Group growth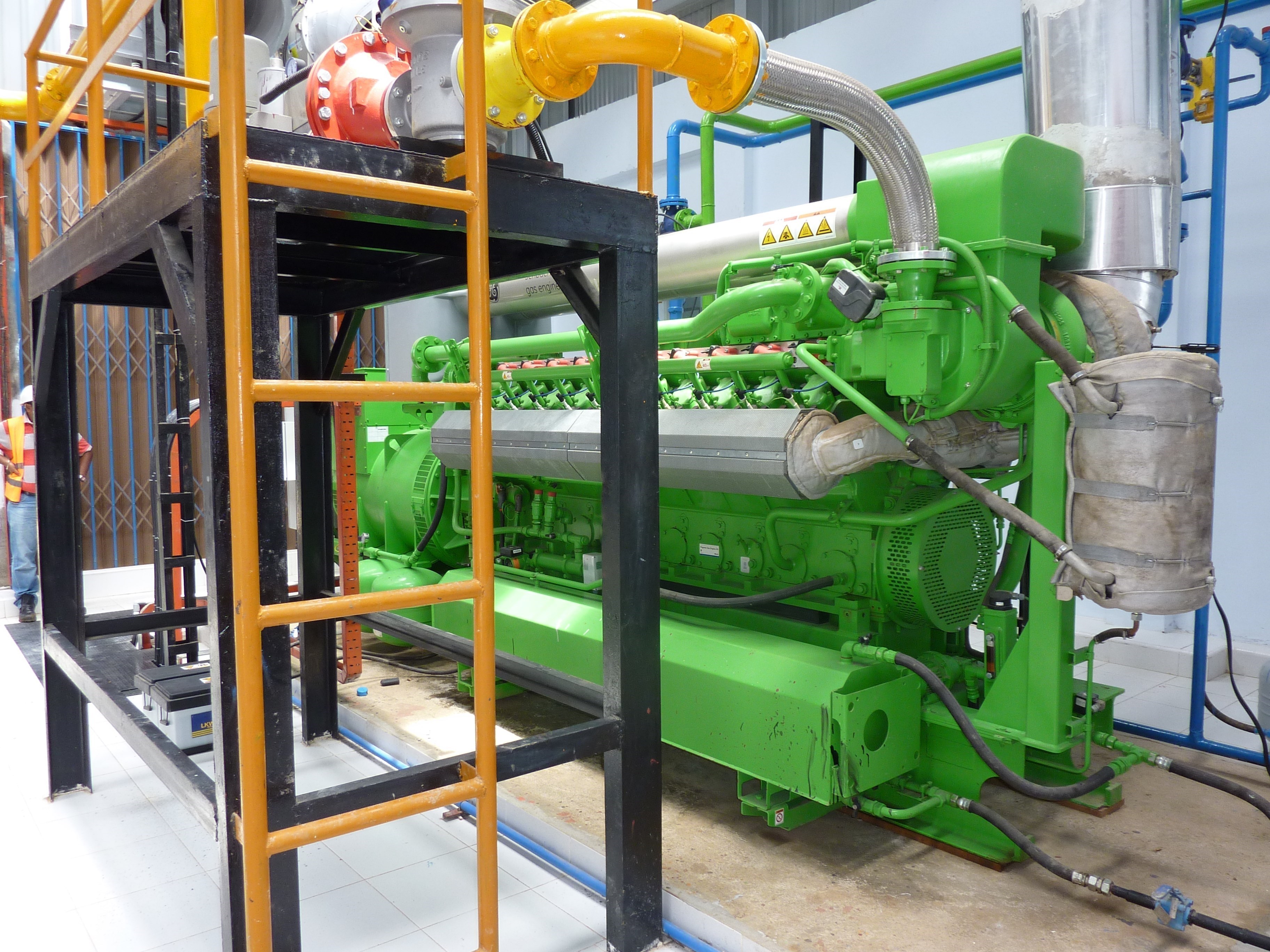 Over the 90 years of its history, the SIPEF group has established strong values to support its development and ensure its resilience to adverse situations: operational excellence, adaptability, and delivering maximum positive impacts to all stakeholders.
SIPEF always makes sure that all new operations are certified once the estates reach maturity or when a mill is commissioned.
Sustainability has always been the main driver, however the recent need for communication led us to publish the first sustainability report in 2016.
The Group remains interested in acquiring additional land, preferably adjacent to the current project locations, in order to optimise processing assets, and fitting it into Responsible Plantation Policy.
The year 2017 has been crucial in terms of increasing the assets. In May, a very successful capital increase was completed, through the issue of 1 627 588 new shares for a total of EUR 88.9 million (USD 97.1 million), allowing SIPEF to finalise the following operations:
Acquisition of an additional 47.71% stake in PT Agro Muko (PT AM), bringing the total stake of the Group to 95%;
Acquisition of 95% of PT Dendymarker Indah Lestari. SIPEF took over the management as of 1st August 2017, with the aim to optimise our developments in the Musi Rawas region, South Sumatra, including 2 780 hectares of existing smallholder cultivation (plasma).
In August 2018, the Group acquired 1 770 hectares of additional land rights in the province of Bengkulu, Indonesia.