Founded in 1959, Plantations J. Eglin SA is a major player in the banana production in Ivory Coast, the most important banana producing and exporting country in Africa.
The company produces nearly 35 000 tonnes of bananas for export annually, the vast majority for the European market, on a planted area of ​​800 hectares. 
Faced with stiff competition from the dollar banana within the world banana market, Plantations J. Eglin SA is attentive to the market quality requirements and very close to its customers, developing niche markets and ensuring the greatest responsiveness.
Plantations J. Eglin SA not only produces bananas but is a very active player in the defence and improvement of the sector in Ivory Coast.
The Company is also pursuing a small horticultural activity, which has continued since its creation.
Alongside different types of foliage (cordyline, dracaena, etc.) and lotus flowers intended for the European bouquet industry, Plantations J. Eglin SA specialises in the production of pineapple flowers from specific varieties of pineapple grown for their flowers, and is the leader of this product in the world.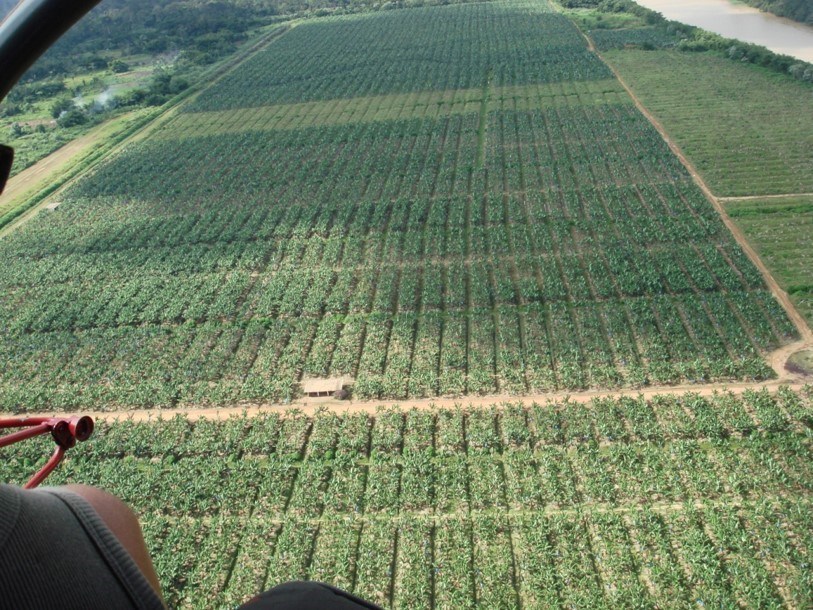 Horticulture activities
The horticulture activities are based at the Azaguié plantation. Plantations J. Eglin SA produce striatus pineapple flowers grown on a 20-hectare site; various ornamental foliage, including cordylines and draceanas for bouquets, on a 7-hectare site; and lotus harvested in the reservoirs at the Agboville plantation. These are all exported to northern Europe (Belgium and the Netherlands) on scheduled passenger flights. Pineapple flower production and export volumes are annually ranging between 450 000 to 500 000 units. Ornamental stems of foliage sales are usually over 1,5 million units exported, and the objective is to increase this volume by optimising and improving the cultivation practices as well as the logistic process, in partnership with the company's main customer. The annual export of lotus flowers is averaging 200 000 units.